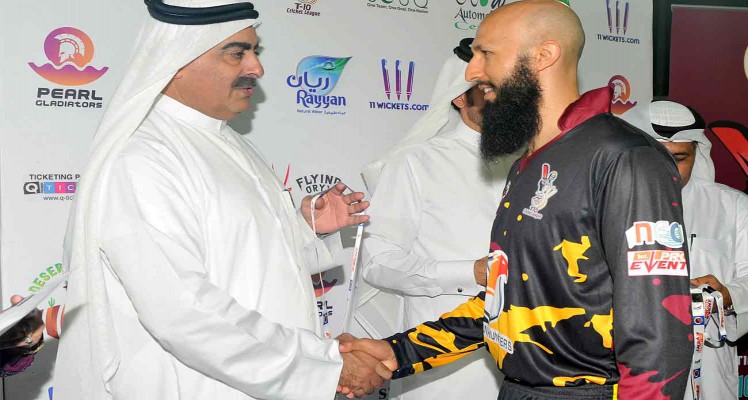 Falcon Hunters skipper Iqbal Hussain Chaudhry smashed a glorious six and clinched the inaugural Qatar T10 Cricket League crown with an exciting four-wicket victory against Swift Gallopers at the Asian Town Stadium.
In the final over, the winners required 16 runs while chasing a modest 86-run target. All-rounder Tamoor Sajjad cracked a superb six and a four out of his 12 before getting out to Sufyan Mahmood off the third ball.
The atmosphere got more tense as Murad Khan was able to just place the ball for a single to give the strike to the skipper. But Chaudhry had other ideas and he blasted the very first ball that he faced over the rope to seal the triumph with a ball to spare, bringing joy to his teammates and fans. He was aptly declared the man-of-the-final as well.
QCA President Yousef Jeham al-Kuwari, other association officials and team owners were present during the prize distribution ceremony.
The QCA president congratulated both the finalists for playing well in the title clash and making it a close affair. He thanked all the teams for trying hard during the preliminary phase in a bid to reach the knockout stage.