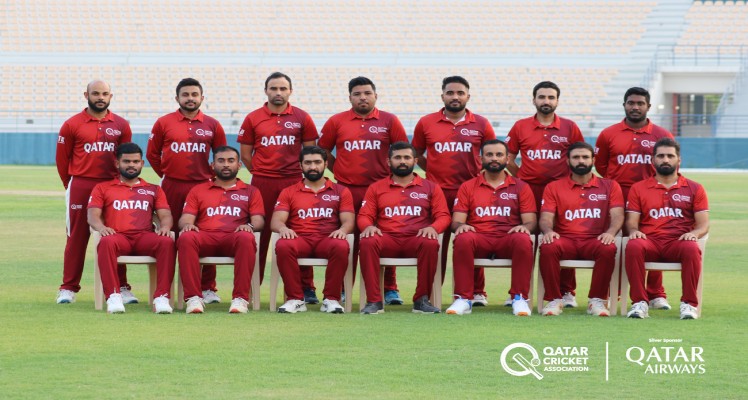 Qatar National Team is participating in ICC Men's Cricket World Cup Challenge League A to be played In Canada from 25th July to 7th August 2022 and second round will be played in Malaysia in December 2022. There will be fight among teams from Qatar, Vanuta, Malaysia, Singapore, Canada, and Denmark and winner team will join to the World Cup play off matches and winner team join to World Cup Qualifier Group.
Qatar Cricket Association President Sheikh Abdulaziz Saoud Al Thani remarked that the National Team is very well prepared and players are very much confident and enthusiastic to win the Tournament.
Qatar National Team Squad:
Mohamed Rizlan (Captain) , Kamran Khan , Iqbal Hussain , Zaheeruddeen Ibrahim , Muhammad Tanveer , Imal Malindu , Gayan Buddika , Musawar Shah , Muhammad Nadeem Muhammad Murad , Adnri Raffaelo , Muhammad Ikramullah , Mohammed Imraz , Akash Babu.
Team Manager: Manzoor Ahmad , Head Coach: Asadullah Khan , Trainer: Mohammad Jahangir